This article will help you to bulk unfollow people who are not following you on Instagram. If you are an Instagram user then you might know that there is no official option to bulk unfollow people. The only option that you are left with is to manually find people who are not following, which is almost practically impossible.
In this situation, we can make use of some Unfollowers apps for Instagram to find and unfollow people who are not following you back. If we don't use this app, then we will be required to visit each and every single profile to see if they are following us and unfollow them. Why such huddles when there are tons of app that can help us in this situation.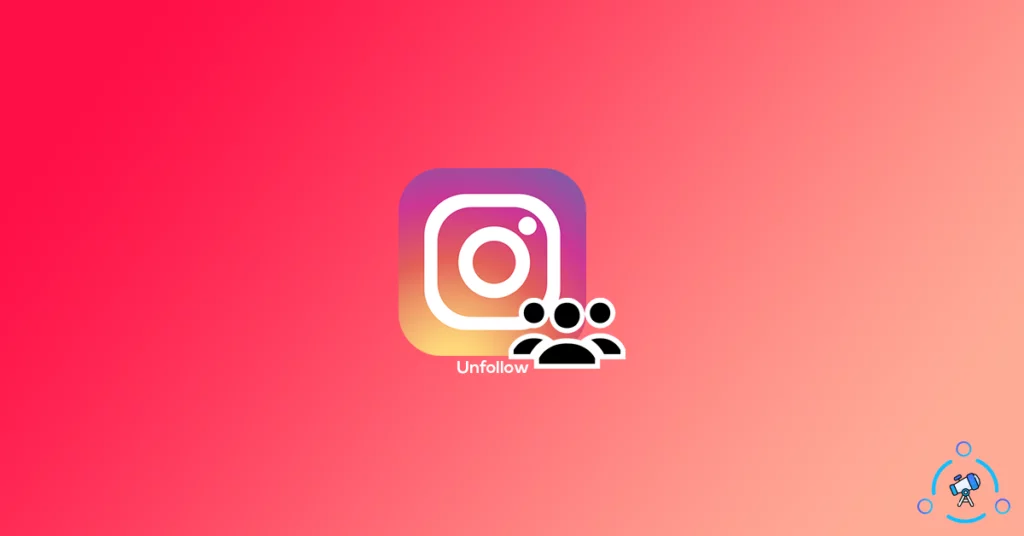 Read the article and find how to do it yourself yourself and save a lot of time.
How to Batch Unfollow on Instagram?
As you might have a lot of people not following you, it's not that easy to find people manually and then unfollow them. In this context all you have do is just use the app given below and it will do the work for you.
I have personally used the app myself for more than 1 year and it works fine without any issue. Initially, the app allowed us to unfollow 20 people in a single click and you could even unfollow up to 100 people in a go. After the new Instagram algorithm change, the app has limited the number to just 5 people at a time.
App to Unfollow Everyone on Instagram
The app that we are about to use is available on the Play Store and App Store. The steps will be pretty much similar on Android as well as iOS.
Step 1: Firstly, download the unfollowers app for your device from the link below.
Unfollowers app for Android | iOS
Step 2: Install and open it up
Step 3: You need to login to the app with your Instagram account. Just type in the username and password, and you are good to go. If two-factor authentication is enabled on your account it will also ask you to enter the OTP as well. Logging in with Facebook could also be done.
Step 4: Once you are logged in, the app will start scanning your followers list. The amount of time taken for this process depends on the number of followers you have on Instagram. Wait until it is done.
Step 5: Once the process is done, the app will load all the information you will need. Everything will be categorized accordingly. Let's go through them one by one.
Don't follow back
This tab shows the list of all people who are not following you back on Instagram
Recent unfollowers
Here you can find latest unfollowers
Mutual
This tab shows your mutual followers
Follow back
This tab shows all the people who follow you, but you don't follow back
Ghosts
Followers who haven't liked and commented on your recent posts will be shown here.
I follow
Finally, this tab shows all the people you are following on Instagram
As we are here to unfollow people who are not following us back, the place to focus on is the first and second tab.
The first tab shows all the people not following you whereas the second tab shows people who unfollowed you recently.
Step 5: From the first tab, tap on the unfollow button from the bottom section to group unfollow people. As per the new limit, you could only unfollow 5 people at a time.

Repeat the process with at least 1 hour interval and you can easily unfollow everyone not following you.
Bonus tip: You can easily whitelist people from not being unfollowed using the star icon next to the username of people. You can use this feature to still keep on following celebrities and other people.
That's it. We have successfully unfollowed pretty much everyone who is not following us on Instagram. If you have a lot of people not following you back then it will take a lot of time.
You should check back once in a while to find recent unfollowers and easily unfollow them as well.
We are required to use third-party apps like these as there is no built-in option on Instagram that lets us do so. Even Instagram Plus do not have this option. But recently, Instagram introduced a new section on the app where it shows people you have least interacted with. This will let you easily unfollow people right from the Instagram app. To access this, just go to your Follower list, and now, you will find an option like in the screenshot below.
The process is pretty much the same for iOS as well. Only the UI and layout might differ a little bit.
Using this method, you can unfollow everyone not following you on Instagram. Do not overdo the process as you might get a temporary action block issue.
For some reasons, if the apps mentioned above does not work for you, here are some alternatives that you can try:
How to Unfollow Everyone Not Following You on Instagram
1) Click the share button and share it
(2) Join our Telegram Channel HERE 
(3) Follow us Twitter, Instagram, Google plus, Facebook page
(4) Download Android & Ios App HERE