Here's the list of best safe and secure CamScanner Alternative for Android and iOS.
Millions of people all around the globe use CamScanner to scan documents, edit, and share. CamSacnner was caught red-handed for having malicious codes and intrusive ads on the app. Soon after detecting the same, Google removed CamScanner from the Google Play Store. As people are more concerned about their privacy and security, people started searching for Apps like CamScanner to scan documents.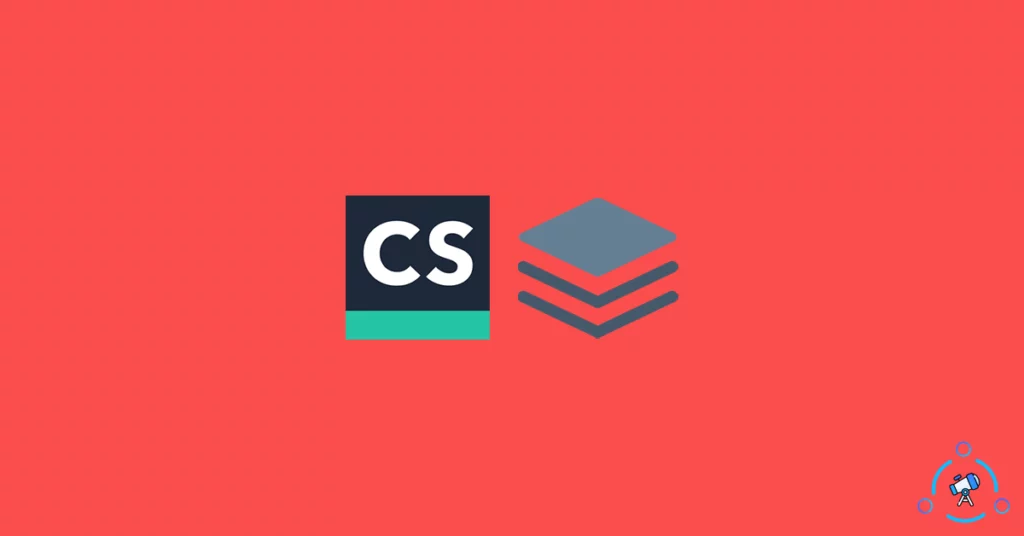 CamScanner alternative apps gained a lot of popularity soon after the Indian government banned CamSacanner and several other Chinese apps collecting user data. In this article, you will find the best CamScanner alternative app for Android and iOS with all the features and options.
Best CamScanner Alternatives for Android and iOS
All the apps mentioned in the article are available for both Android as well as iOS. You can freely download them from the Google Play Store or Apple App Store. I have only included legit apps from popular companies that are having really good user ratings and reviews. Be rest assured that all the apps on the list are safe and secure.
1. Adobe Scan – Best CamScanner Alternative
Adobe Scan is the best alternative to CamScanner in terms of features and options available. CamScanner has a lot of options that let us edit and slightly modify the document. If the document is not properly exposed then you could easily increase and adjust various colors. The best part is that you can even change the colors of texts in the document. The same can be done in Adobe Scan as well.
This app is from the Adobe itself and comes with lots of features that were available in CamScanner. As of now, Adobe Scan seems to be the best replacement for CamScanner. The app is available for both Android as well as iOS.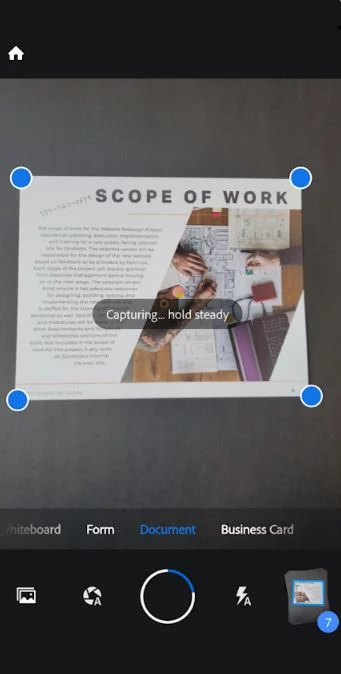 2. Google Drive
Did you know that Google Drive has a built-in feature that lets us scan documents? Well, there is an option to do so. Google Drive comes pre-installed on pretty much every Android phone out there and chances are a lot of people already use the same service.
Google Drive is safe and secure. You can use Google drive to scan documents and send or share it with anyone easily.
Open the Google Drive App on your smartphone. Tap on the "+" button on the bottom corner of the screen. There you will find an option called "Scan", just tap on it. Click the picture of the document you want to scan and easily export it as a PDF file or as an image.
Google Drive's document scanning option is very basic in terms of features. If you just want to scan documents and convert them into PDF then this will be more than enough. If you want to make slight edits to the document then I will prefer using Adobe Scan.
3. Microsoft Office Lens
If you are someone who is already a part of the Microsoft ecosystem or someone uses various Microsoft products like Office or Powerpoint then you will love this app. Microsoft Lens is yet another app like CamScanner to scan documents and send them digitally. You have the option to export the scanned document in various image formats and PDF.
You can then import the scanned document to your Word file or Presentation easily. Everything is connected and can be shared with the help of OneNote and OneDrive sync. You can easily read ID Cards, large documents, and even OCR files easily with Microsoft Office Lens.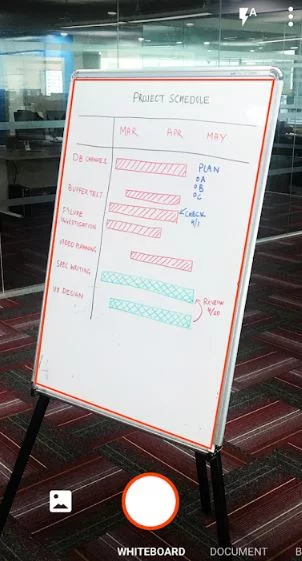 Microsoft Office Lens: Android – iOS
4. ScanPro
Soon after I tried ScanPro for the first time, I was very much impressed. ScanPro comes with all the feature that was available in CamScanner. This app also got some features that CamScanner lacked. For example, this app has the option to search for documents by reading the texts in them. This is a unique feature and I haven't seen this feature on any other app.
You could easily scan documents of any sort including, bills, recipes, visiting cards, etc. It also supports OCR as well. After the scanning is done, you can export the file as PDF or JPG easily. There are a few cloud storage services integrated with the app, so you can easily upload and share docs with multiple devices as well.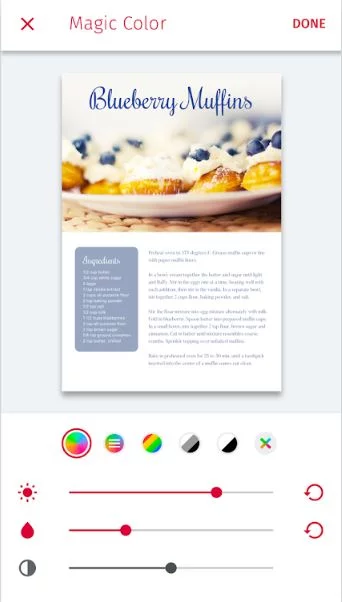 5. Evernote
As you might already know, Evernote is a popular note-taking app available for a plethora of devices including Android, iOS, macOS, Windows, and Web. Did you know that CamScanner comes with a built-in Document Scanning feature? Similar to Google Drive, Evernote got a basic document scanning option. If you are an Evernote user already, then you are not required to download any other third-party app for this matter.
Like CamScanner, Evernote comes with basic features like good edge detection, cropping, scaling, etc. Once scanned, you could easily share the exported file via email, social media app, or keep it in your phone itself. You can even sync those documents with the Evernote cloud service. As it is a built-in option available in Evernote, some features like OCR scanning is missing.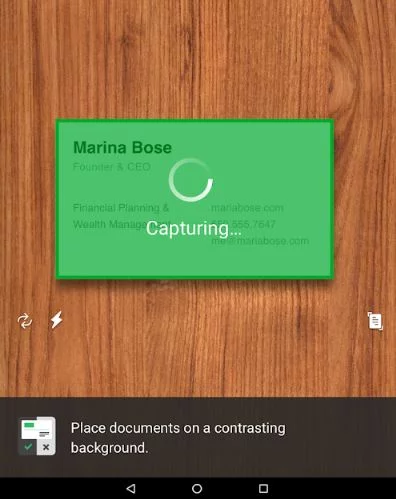 6. Notbloc
Notbloc is a stand-alone app for document scanning like CamScanner. As it is a dedicated document scanning application, it comes with some advanced level of features and options. For starters, it can do everything like scanning documents including bills, quotations, A4 sized papers, or anything like that. If you want to scan multiple files and create a single PDF file, Notbloc has an option for that. Batch scanning feature lets you scan multiple pages and pack them into a single document.
It comes with OCR scanning as well. Even if you are using the free version of Notbloc, the app won't include any sort of annoying watermarks, which is great. Once the scanning is done, you can share it easily or upload it to the cloud.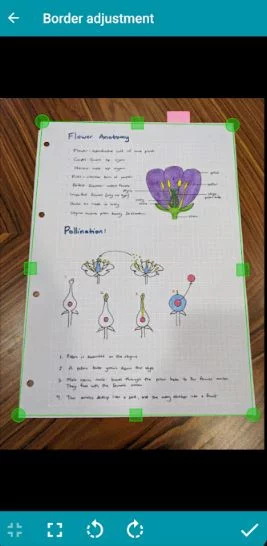 7. PhotoScan by Google
Well, this is not a direct CamScanner alternative. I have seen people using CamScanner to scan photographs. In this case, the processing won't be done correctly as there will be glare reflecting on the surface of the photograph. So I thought of adding PhotoScan by Google to the list. This app is dedicated to scanning photographs only.
As you might already know, scanning photographs is not that simple as scanning a regular paper. The glossy surface of the photograph some times creates problems. We cannot use flashlights as well. This is where PhotoScan by Google comes into play. You can perfect pictures without glare easily. Do checkout PhotoScan by Google, if you want to scan photographs.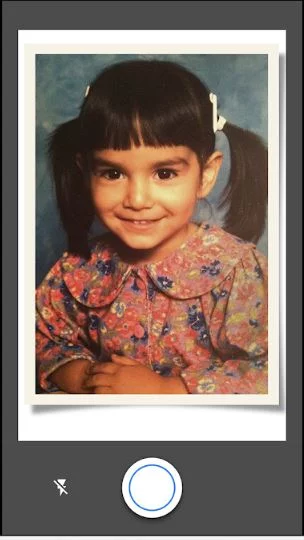 PhotoScan by Google: Android – iOS
8. TapScanner
TapScanner is a great CamScanner Alternative in every aspect. It comes with all the features that CamScanner has + some additional features as well. Like any other applications listed in the list, it can help you in scanning documents in a single click. One thing I liked the most is the fact that this app takes three photos of a single document and then combines them to produce a single high-quality digital copy of the document. This will come really handy at times when our hands shake too much.
One more thing I like is that you can digitally sign documents and then send them back. This is a feature that is not available in CamsScanner. You can export the document in PDF and image format and share it instantly.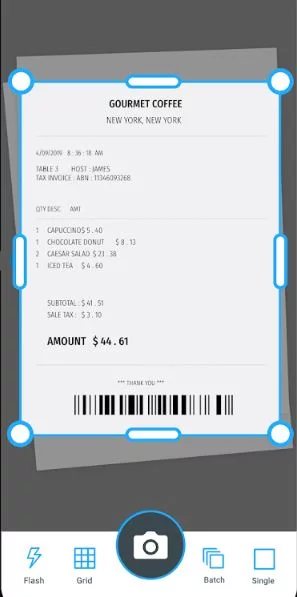 Well, these are some great replacement for CamScanner with tons of features that are available in CamScanner. Some of the apps mentioned in the article even come with features that were lacking in CamScanner. All the apps are available on both Android as well as iOS.
Best CamScanner Alternatives for Android and iOS
1) Click the share button and share it
(2) Join our Telegram Channel HERE 
(3) Follow us Twitter, Instagram, Google plus, Facebook page
(4) Download Android & Ios App HERE